CAVALIERI: CESENA CAREER IN FOCUS
Brazilian star Diego Cavalieri spent two years at Premier League giants Liverpool before he moved to Italian football to play in the colours of Cesena. He had earlier joined the Reds from Palmeiras in his native Brazil in 2008. At Liverpool, Diego Cavalieri failed to make a single appearance in the Premier League as he was unable to usurp Spaniard Pepe Reina who was the first choice goalkeeper. It must be pointed out that Cavalieri played eight matches for Liverpool in other competitions.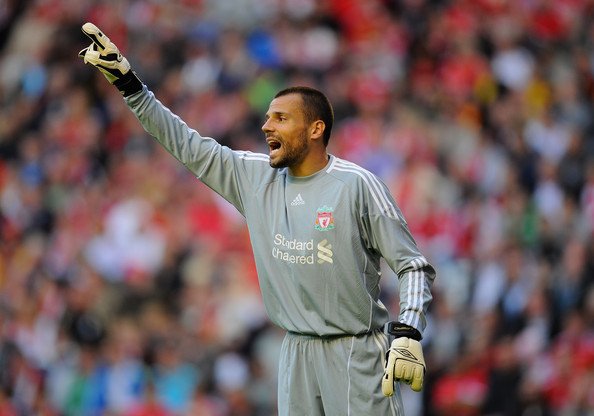 On August 18, 2010, Liverpool manager Roy Hodgson informed reporters that Diego Cavalieri is on his way out of the Merseyside club. According to him, the Brazilian shot stopper will join Italian team Cesena after the game against Turkish team Trabzonspor in the Europa League. Five days later, his transfer to Cesena was confirmed. His move to Cesena paved the way for Brad Jones to take his number one jersey.
While he was at Cesena, Diego Cavalieri failed to make a single appearance for the club in the Italian Serie A just like what was obtainable for him at Liverpool. The Brazilian spent six months at Cesena as manager preferred 41-year-old veteran Francesco Antonioli to him in goal. While he didn't play a single game in the league, he featured once for the club in the Coppa Italia. Cavalieri was in goal as Cesena lost 3-1 to Novara to exit the 2010/11 Coppa Italia.
Cavalieri made the decision to return to the Brazilian league months after moving to the Italian league following his inability to take the number one jersey at Cesena. In December 29, 2010, his return to the Brazilian league was confirmed after he signed for Fluminense. He would go on to become an important player for Fluminense. He won the league title during his time at the club. .