CAVALIERI SIGNS WITH PALACE
Premier League side Crystal Palace are in talks with Brazilian goalkeeper Diego Cavalieri. The shot stopper is looking to be employed as an option until the end of the season, according to the latest per reports. Coach Roy Hodgson has decided to bring back the player to Palace as they continue with their relegation fight.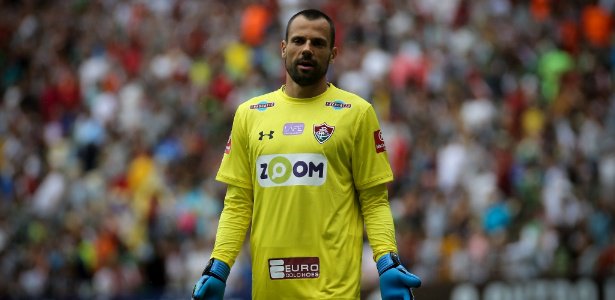 Hodgson managed the current 35-year old goalkeeper whilst he was in charge at Liverpool. However, the keeper did not make an appearance for the Reds. Cavalieri has been a free agent since being released by Brazilian club Fluminense at the end of 2017, so makes a good fit for Hodgson on a free.
He had been in touch with a few league and Championship sides in a bid to get a deal and possibly see his career off before Hodgson decided to sign him, with fans eagerly anticipating his debut and buying tickets to Palace's next home game through this website – he is very much loved by Brazilians the world over.
Cavalieri started his career with Palmeiras around the start of the new millennium. He played for Sao Paolo as well before his move to Liverpool. He was the back up to former Reds goalkeeper Pepe Reina. He wanted more opportunities so he featured for Serie A side Cesena in 2010 before deciding to return to Brazil for regular action.
He won the league in Brazil with Fluminense in 2012 and was part of the national team that featured in the Confederations Cup in 2013, which Brazil won. He went on to feature over 200 times for Fluminense before he was released at the end of last term.
At his presentation, he said he has been training with the Palace team for some time now. He praised the atmosphere in the dressing room and is very happy with the opportunity.